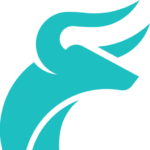 Society today is becoming highly dependent on credit to carry out transactions that meet financial targets. Even the USA, one of the world's greatest economies, is heavily indebted. But as an individual, one of the many ways you can meet your financial target is through credits.
We base most of our life's decisions on what we need to do to achieve our dreams, like getting a car, paying for rent, mortgage, college fees, and utilities. Through reliable credit and attaining good credit scores, you are just a step away from building the life you desire. 
However, you can end in a deep financial crisis if you do not understand how credit works or its importance. Read on to take a closer look at why credit is important and why you should have good credit.
Credit is simply receiving money for a service you can't afford to pay for immediately and agreeing to pay for it later. This payment process usually comes with an interest charge subjective to your credit score.
There are different credit opportunities for different purposes; the most commonly used credits are for student loans, cars, and homes. When applying for credits, the amount you are licensed to use is certified by banks, financial institutions, or mortgage companies. The amount of money you can apply for depends on your previous financial history.
With a good credit report and credit score, you can access more credit and even save money from lower interest rates that come with the credit contract. So your credit report includes a record of your financial behavior, as well as private data such as:
Previous and current home address, cell number, name of your current and previous employer
The total number of accounts you have and their current balance
Any financial upheavals like bankruptcy or foreclosure
Loans you've taken out and, for their different purposes, the remaining balance of those loans
An accurate detail of your payment history and transactions, including any late or missed payments
You must carry out due diligence to rectify such issues early enough to prevent a dent in your credit score.
As an individual or business, it's important to keep an eye on your credit reports in case of disparities. Credit is beneficial for a lot of reasons, and here are some of the reasons: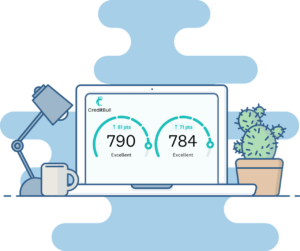 #1. Ability to Save on Interest
Saving on interest is a percentage of money a bank or any financial institution pays their customers for keeping their money in their custody.
A bank lends money from its depositor and loan to other customers who need funds. In turn, the bank pays the original depositor an interest for their savings account.
You can save your money while on a credit contract; it awards you an excellent credit report. You can decide to buy a home, get an auto loan, credit cards, student loans, personal loans.
Good credit will help you save a reasonable amount of money. You can also get a lower interest rate when you have good credit.
Having good credit can be a determining factor if you decide to buy a home with a mortgage. But your ability to save on interest is an important factor for good credit, which will, in turn, have a positive reflection on your finances.
#2. It Helps to Manage Your Cash Flow
You can purchase things without having the immediate funds to pay for them. Many items, such as cars, houses, may be too expensive for you to pay for all at once.
Credit allows you to access goods and services when you require them without paying back for them immediately.
The bank funds your account when you need to purchase those services to pay them back later. There is always a stipulated date for paying back. You can choose the payment plan that is most convenient for you. That way, you can decide on the best way to spend your funds.
Your ability to pay off your entire balance during the said date shows your ability to manage the cash inflow properly. You won't have to pay any extra interest fee on those purchases, which will benefit your finances.
#3. Better Credit Rewards
Your credit offers you amazing and beneficial rewards, unlike cash or debit card, which offers nothing else but the same paid service.
With your credit card comes a travel reward. You can get a 1 to 5% discount on your purchase. You can easily cover the cost of your flight or your hotel bills without running out of funds.
However, with bad credit, your chances of getting this offer and utilizing this opportunity are slim. But as your credit scores climb into an outstanding range, you are sure to get access to some of these amazing rewards for every purchase made.
#4. Serves as an Emergency Backup for Your Funds
Most business owners and individuals rely on credit for emergencies and unforeseen situations likely to occur in a home or business. Credits serve as a good backup plan for medical bills, car repair, home repair, utilities, and business.
Credit grants companies license to access more equipment and tools needed to produce and generate more goods. Credits can offer businesses the help of paying their employees in case of losses inquired and making more profits for the business.
#5. Helps to Avoid and Limit Financial Fraud
Most credit cards come with a $0 penalty for fraudulent transactions. They, in turn, provide you with more protection from theft. This privilege makes it impossible for someone to carry out fraudulent activities on your credit card, unlike your debit card, where rectifying such issues beforehand becomes a huge task. 
When someone makes an illegal transaction on your credit card, all you have to do is report to the appropriate authority and have all the charges cleared from your statement.
#6. Purchase and Travel Protections
A good credit card offers you an automatic warranty and insurance on every purchase. Purchase protection, insurance benefits, price change protection, and extended warranty coverage make up some of the importance of having credit.
There are other benefits having credit brings along that can save you from impromptu expenses. Even if you decide to embark on a sudden trip, your credit offers you rental car insurance and can provide additional insurance for lost or delayed baggage and accidents.
Importance of Having a Good Credit
A good credit report can save you from spending thousands of dollars you would have to spend when using a debit card. Therefore working towards having a good credit report is important for these reasons too:
You can get approved for higher limits:
Your ability to request more money relies on the strength of your income and previous credit score.  When you have good credit scores, financial institutions and banks are willing to offer and approve more loans and funds to you. 
However, you may still get accepted for some loans with a poor credit score on the strength of previous transactions, but there will be limitations to the percentage the bank may approve this time.
It influences your negotiating power:
Good credit can influence how you negotiate for lower interest. You can provide evidence of previous transactions and your commitment to clearing outstanding bills. However, a poor credit score would imply short-term offers for paying back loans which may not be convenient for your cash inflow and could attract higher interest charges.
Easy approval for rental houses and apartments:
House owners are particular about credit. They ensure their potential tenants pass through this phase during screening. A bad credit, especially from previous outstanding rental bills, can limit your chances of getting an apartment. 
A good credit score is a sure way to find an apartment without a rigorous house search. You don't have to settle for what may not be your dream home, so plan for good credit scores.
Better chance for credit card and loan approval:
Financial institutions and banks often turn down people with poor credit scores or reports when they apply for loans or other financial assistance. They have little or no chance when it comes to applying for loans. 
However, excellent credit increases your chance of getting fast approvals of loans from financial institutions. Although this may not be the only criteria for accessing loans, it gives you an edge over others to get approval for new credits and loans.
Now you know credit can be a strong tool for improving your finances. While there may be negative stories of credit users depending on their experiences, it can be an amazing asset for you when you manage it properly and responsibly.
Even if you have bad credit from the past, you can still build a healthy credit score over time to gain access to the kind of credit account you desire. Take the time to master and invest in your credit, and you'll enjoy the earnings for years to come.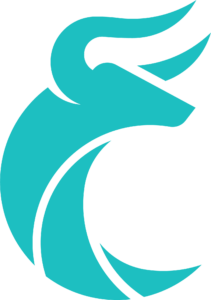 You may have already gone on a path to bad credit. But not to worry, we're here to help. CreditBull.com can help with all of your credit needs.
CreditBull Inc has over 20 years of experience in credit and financial matters. And we specialize in helping you come out of a bad credit situation. We know how important good credit is, and we can help make your life easier by helping you get better credit.